Chrome updates happen pretty frequently and they should be installed to help with functionality issues and to help with security.
HOW TO UPDATE CHROME (on a CDS iPad):
First, quit the Chrome app on your CDS iPad by double-tapping the HOME button and swiping up in the app to quit it.
Then open the SELF SERVICE app and click on REINSTALL under the CHROME app. You may need to tap REINSTALL a couple of times if the first time did nothing.
Wait about a minute for it to install! That's it!
HOW TO UPDATE CHROME (on Mac/Laptop): 
Quit Google Chrome first (FILE > QUIT)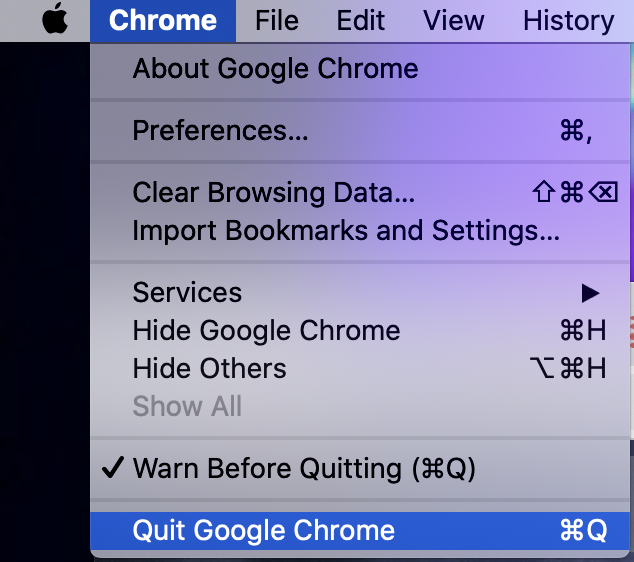 Open the SELF SERVICE app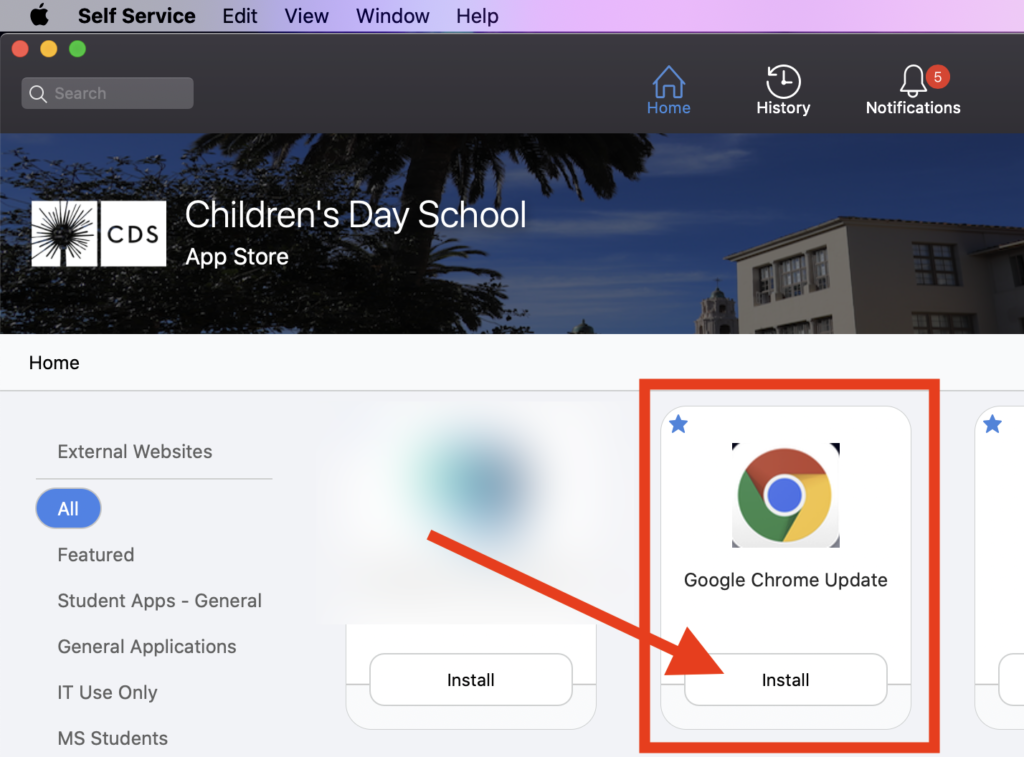 Look for GOOGLE CHROME and click INSTALL.
It should install in less than a minute. The Google Chrome app will disappear from Self Service after it has been installed.
Quit SELF SERVICE.
Open GOOGLE CHROME (the logo will look a little differently)
Click CHROME >ABOUT GOOGLE CHROME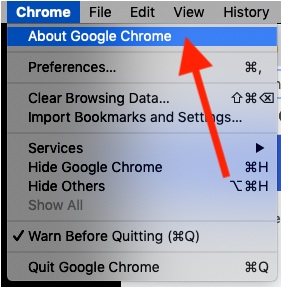 It should automatically start to update
Click RELAUNCH if prompted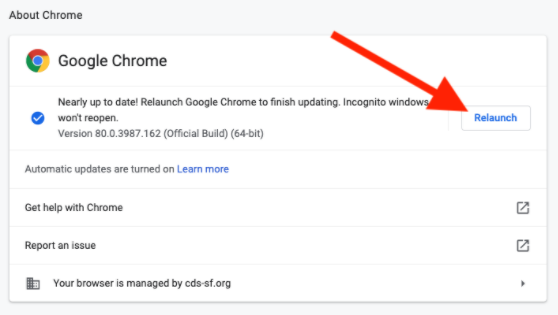 HOW TO UPDATE CHROME (on Personal/other devices):
If you are using an Apple device, you can go to the App Store and update it from there.
For downloading and installing a fresh copy of Chrome on your personal device, visit Chrome's download page.