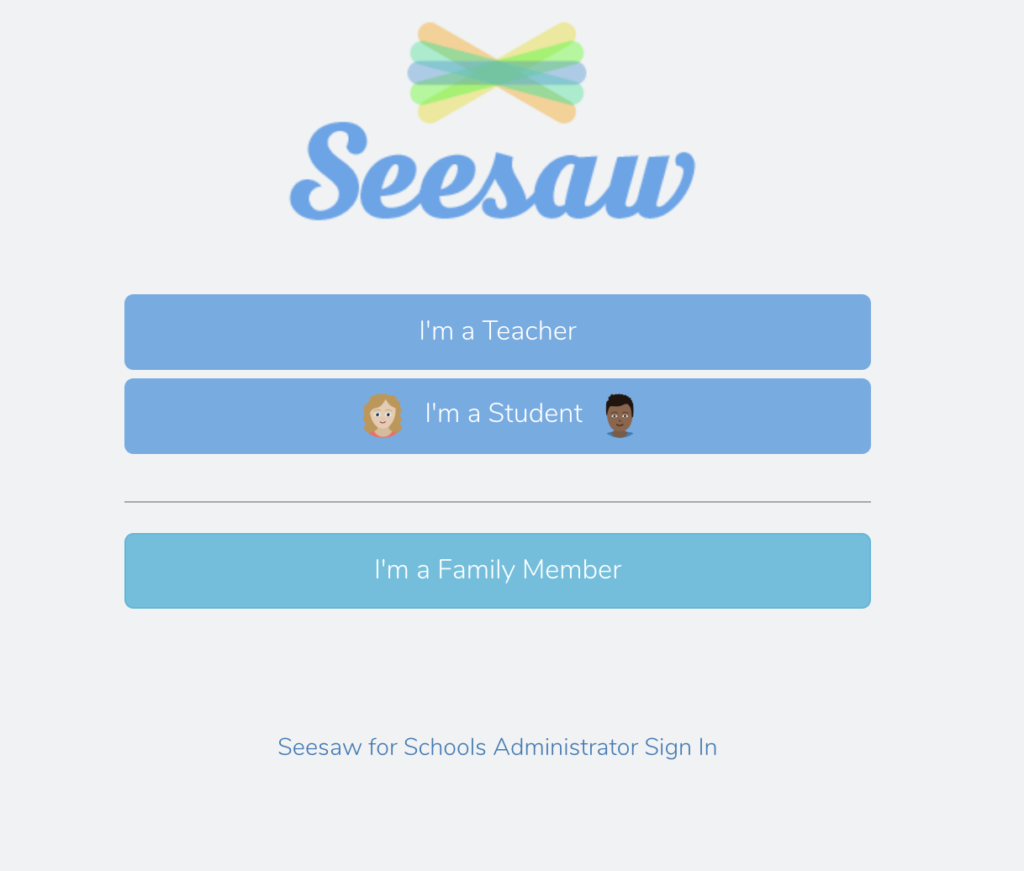 Seesaw is where ECP and lower school students access teacher posted content, zoom schedules, and teacher notifications and comments.
Three Important Notes About Seesaw:
Students access Seesaw with the "Class " app using their Google/CDS credentials.
Families must sign up to connect to their child's Seesaw profile and use the "family" app to view their work.
Students cannot directly email a teacher through Seesaw; only parents can.
Student Access
On an iPad or tablet, install the Seesaw "class" app
If working on a computer go to: https://web.seesaw.me/ and tap log in
After opening Seesaw, tap "I'm a Student"
Choose "Sign in with Google"
If the device has memorized the student's school Google profile tap it, otherwise tap "use another account"
In the next window, enter student's full CDS email
In the OneLogin pop up window, enter their username (everything before the '@' sign in email) – be sure to also check the 'remember username' box
Finally, enter the student's password and also check the 'remember password' box
Tap student name in upper left corner of screen to see all classes enrolled in.
Parent Access
If you have an iPad or tablet, install the Seesaw Family app
If working on a computer, go to https://web.seesaw.me/parents and tap log in
Open the app and tap "I'm a Parent"
Scan your QR code or type in your code number
Follow any prompts and set your preference for how you should be notified when your child posts their work.
Download Student Posts
Want to download all of the work created by your child/ren prior to changing cohorts, leaving CDS, or ending the school year? Please follow these instructions and email once finished so we can changes their enrollment.
---
Privacy Policy: https://web.seesaw.me/privacy