For use by Middle School Students
INSTALLATION:
On CDS iPads, if not already installed:
• Go to the SELF SERVICE app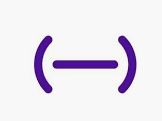 • Click INSTALL/REINSTALL for the SOUNDTRAP app
You may need to click install a couple of times if it does not install the first time.
On personal/family devices and laptops,
go to one of the following links :
---
LOGIN TO SOUNDTRAP
ON iPAD:
Once you open the app on iPad, click LOG IN
Click CONTINUE WITH GOOGLE
If you get the message "Soundtrap wants to use google.com to sign in", click CONTINUE.
Select your CDS Google Account.
You may need to enter your CDS Google password.
If you do not know your password, please email the CDS Helpdesk or ask your parents/guardians to email Tech Dept.

ON COMPUTER/CHROMEBOOK:
In a web browser like Chrome: Go to https://www.soundtrap.com/edu/
Click LOGIN in the upper right corner
Click LOG IN WITH GOOGLE
Click your CDS account
You may need to login with your CDS Gmail account with your email address and password.
---
VIDEO TUTORIALS
---
TIPS & TRICKS
Do Not Use the Chat Feature in SoundTrap. Chat can be helpful in small projects but when your entire class and teachers are in 1 project and someone chats…basically you are spamming everyone!
TIPS FOR iPAD
Loading Time: If there are alot of tracks in the project you are opening, it may take longer to load. Projects with more than 10 tracks may take 3-5 minutes to load.
Contributors (people icon) and Loops (♫ icon) in your way? With your finger, slide it to the right to hide it; tap the contributors or loops logos to bring it back
Adding New Track?
After you click ADD NEW TRACK, you have lots of options to choose from. Click the instrument type you want.
Mic not working?
Go to SETTINGS app > PRIVACY > MICROPHONE and make sure SOUNDTRAP is toggled ON.

Need to change the instrument for that track?
No problem! You can then change it to a different instrument at any time. Tap the name of the instrument (left side above the instrument). Tap the kind of instrument you want and tap the instrument and then it should close this window and change the instrument.

TERMS
WHAT IS THE "STUDIO"?
The "Studio" is what you can go in the SoundTrap app to edit or add content to a project.
CONTRIBUTORS
Contributors are who the project has been shared with. (Basically, your classmates and teachers.)
LOOPS (♫ icon)
Loops are sounds that repeat. Most songs have a constant beat or drum sound in the background.