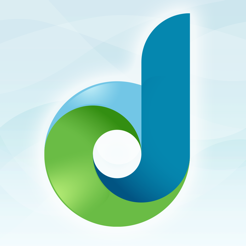 DreamBox is a K-8 online math program that supplements core instruction in the classroom or at home and is proven to increase math growth. It works on tablets and computers, at no cost to CDS families.
Note about DreamBox app installation on tablets: 1) if working on a CDS iPad the app has been pre-installed remotely. If you don't see it, follow these instructions to install; 2) if your child is working from a family-owned tablet, download "DreamBox Learning Math" from the App store.
To Access DreamBox on an iPad:
Open the app
Students choose "School" (not "Parent")
On the first use students are prompted to enter the school code: 5y4j/x7ck
Then enter the correct Classroom Code:
Kc1 – Ms. Luisa: 36098
Kc2 – Mr. Tristan: 82609
Kc3 – Ms. Katie: 96000
Kc4 – Ms. Ami 79737
1c1 – Mr. Michael, 62825
1c2 – Ms. Anna, 97802
1c3 – Ms. Reggie, 75639
1c4 – Ms. Belinda, 75861
2c1 – Ms. Kay, 48364
2c2 – Ms. Jessica, 40035
2c3 – Ms. Val, 43549
5. Once logged into their class they need to choose their name.
6. The first time they log-in they'll need to choose one of the images provided to serve as their passcode in the future. Please help them make a note of this. (If it's forgotten, email a teacher or – we can see the name of the icon in the system.)
To access DreamBox on a computer:
Enter this link in the browser: https://play.dreambox.com/login/5y4j/x7ck
Then follow steps 4-6 above.
Family Access:
You must create your own family DreamBox Account to review your student's progress:
1. You need your child's DreamBox school login information (listed above) the first time.
2. Have student login just as they would at school.
3. Click Setup Parent Access at the bottom of the page.
4. Follow the instructions provided to create a new login and password.
5. Read Terms of Use and Privacy Policy.
6. Click "Submit".
Log into your home account after setup:
1. Go to https://play.dreambox.com
2. Enter your email address and password.
3. To see student progress, click the "Family Dashboard" button.
If you have any questions:
Visit the DreamBox support page for more info.
Contact DreamBox Support at 877-451-7845 (weekdays 5 a.m. to 5 p.m., Pacific Time) or email .
NOTE: The DreamBox Support team is unable to provide your child's login information and password for security reasons. Please reach out to your child's teacher directly for their DreamBox login information.