Newsela takes authentic content from the world's most trusted providers and turn it into learning materials that are classroom-ready.
INSTALLATION:
On CDS iPads, if not already installed:
• Go to the SELF SERVICE app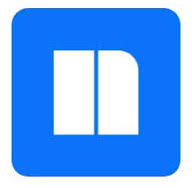 • Click INSTALL/REINSTALL for the Newsela Student app
You may need to click install a couple of times if it does not install the first time.
On personal/family devices and laptops,
go to one of the following links :
ACCESS:
LOWER SCHOOL STUDENTS
Your teacher will send you a special code to enter to get to your class in Newsela. Make sure you have that code handy when you are setting up the Newsela app for the very first time!
Already have a Newsela Account:
Click SIGN IN
Sign in with your username and password.
Click SIGN IN
For New Accounts:
Click JOIN
Click NEWSELA
Select YES for "Are you joining a teacher's class?"
Enter the code your teacher sent to you and your family
The name of your class will appear above the NEXT button
Click NEXT
At the bottom of the page, enter your:

First Name
Last Name
Username
Suggestion: first name+last name
Example: Jane Doe would have the username of: janedoe
Password
Write down your username & password you decide to use and/or take a screenshot (press the power button and home at the same time quickly, it will save a picture in your Photos app)

Click GET STARTED
Click on ASSIGNMENTS (bottom) to see assigned readings.
Check Seesaw for instructions from your teacher as well.

MIDDLE SCHOOL STUDENTS
Click SIGN IN
Click GOOGLE
Click CONTINUE
Login win your CDS Google Account
Click on ASSIGNMENTS (bottom) to see assigned readings.
All article links for Newsela will be also posted in your Google Classroom.
---
Privacy Policy: https://newsela.com/about/privacy-policy/